Playlist/Multimedia Lesson Plans
---
Easily string together multimedia files, documents and web links to create a single playlist. District personnel and/or schools may easily disseminate playlists that have been customized to their curricula or textbooks.
Recent improvements to playlists, include the ability to:
Correlate playlists to academic standards, including Common Core & State Standards, and search playlists by standard correlations.
Add segments to any playlist, not just the active playlist.
Copy segments/bookmarks from any playlist to any other playlist.



Great New Features
NEW 7.2 Teachers and students can now print playlist summaries to review Essential Questions, Objectives, Notes and Comments while offline.
NEW 7.2 Curriculum Admin and System Admin can now edit all user's playlists enabling Admin to have greater control over content in use at every level of teaching and learning.
NEW 7.3 Playlists are now searchable via federated search. Results are conveniently organized within a separate playlist search results tab.
NEW 7.4 Users can now start a new playlist from any learning object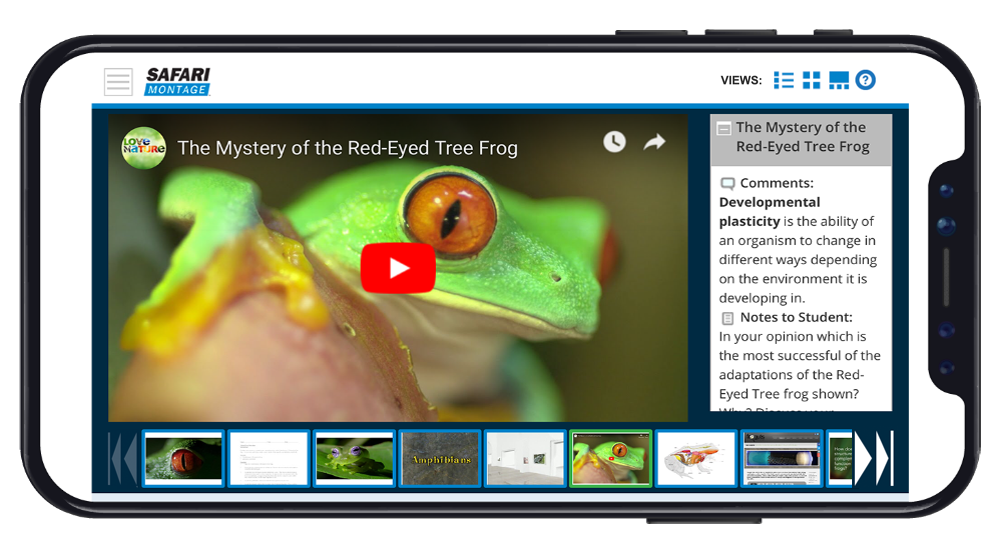 NEW 7.4 Improved Mobile Phone Playlist Experience
---
New Playlist Interface Designs
Teacher Prep View
NEW 7.0 An ideal view for teachers to prepare a playlist for a lesson and make last minute tweaks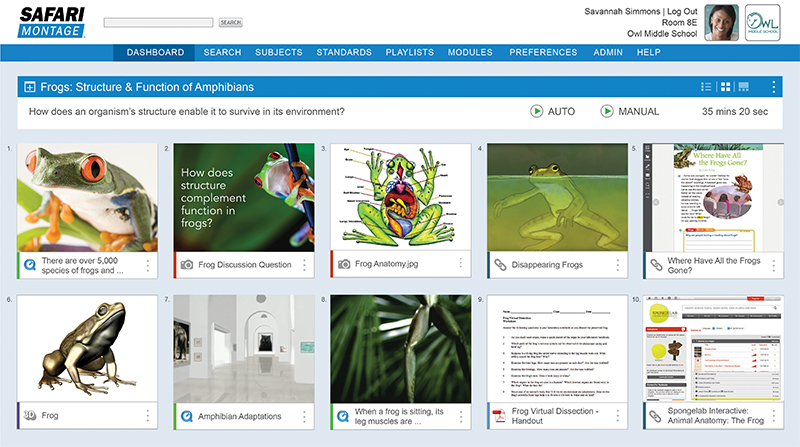 Teacher Presentation View
NEW 7.0 Featuring thumbnail navigation plus optimized screen views for mobile devices and large displays.
NEW 7.2 Now offers auto-advancing display of Comments, Notes to Instructor and Notes to Students during in-class playback of resources.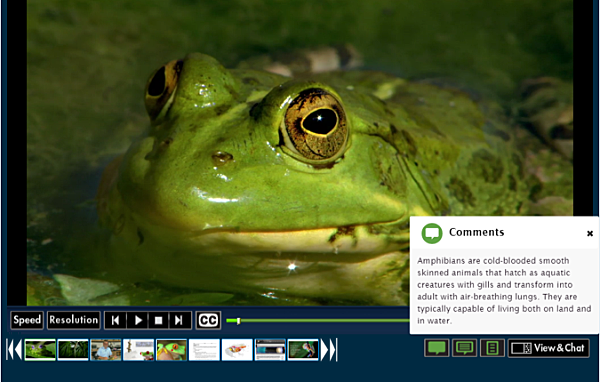 Student View
NEW 7.0 Students will be able to view content in 2/3 screen while seeing pertinent details alongside the video or imagery.
NEW 7.1 Users have the ability to auto play playlists in the new Student and Teacher Presentation Views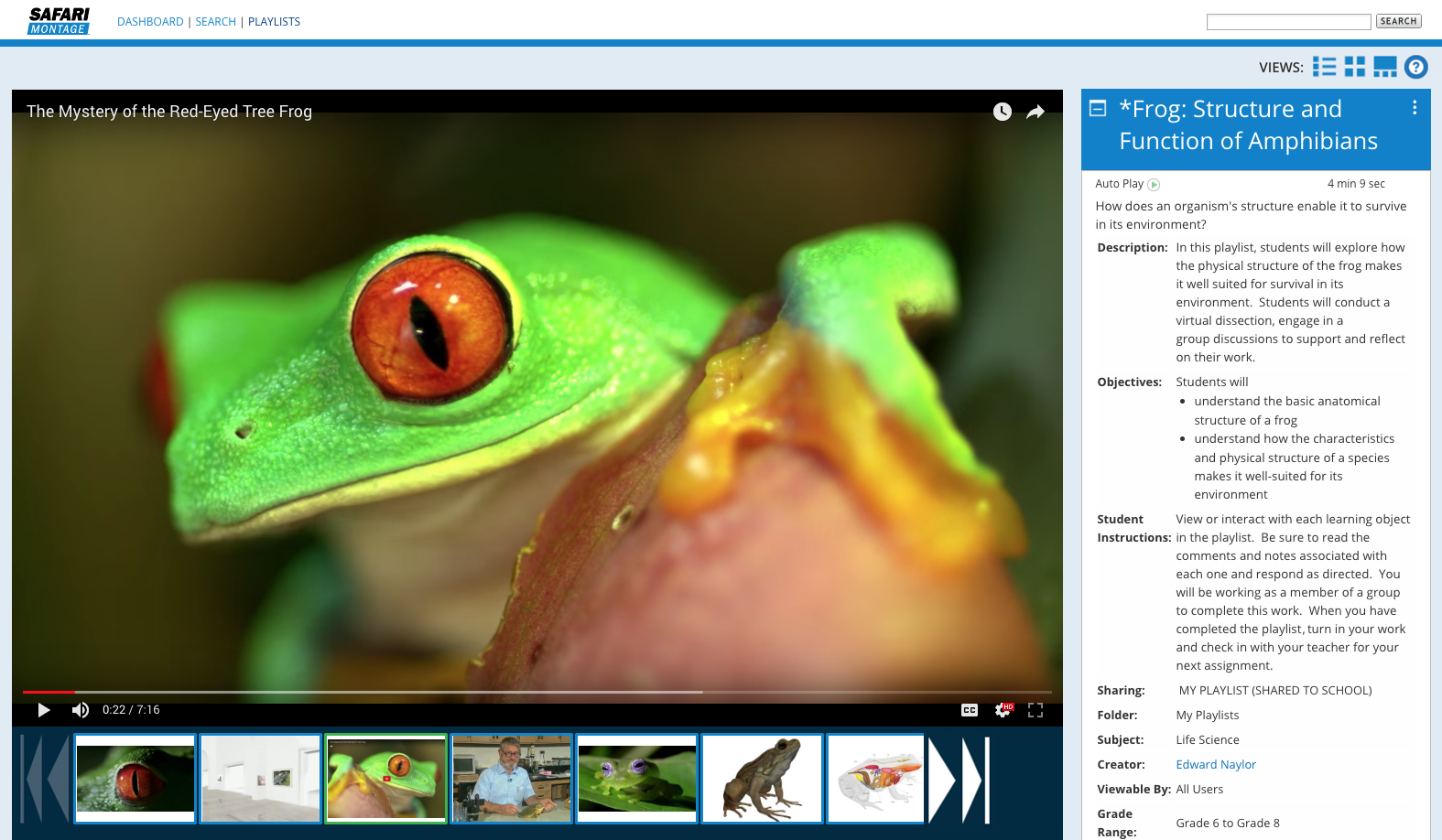 Classic View
NEW 7.2 Action Item icons in Classic View have been updated to match previous enhancements made throughout the system.
NEW 7.3 Playlists can now be aligned with State Standards