User Interface
---
NEW 7.4

Improved Mobile Device User Experience

Offers an enhanced mobile browser user experience of the login screen, dashboard portal, search interface, navigation menu and playlist views.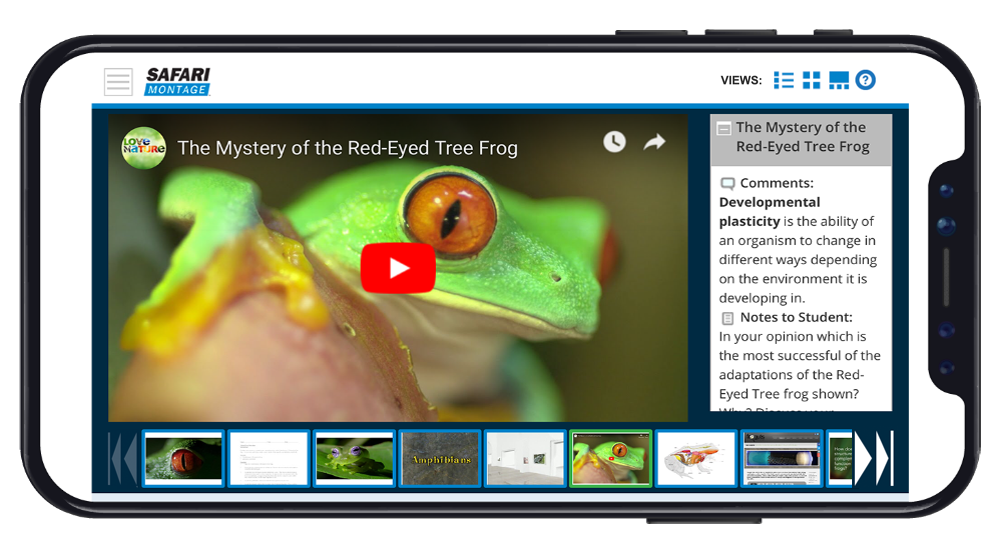 ---
Title Details
All programs have rich, standardized metadata, including a description of segments, grade ranges, subject headings from 3,500+ subjects and title descriptions. Segments include chapters and key concepts, and all metadata is fully searchable.