E-Rate
The Schools and Libraries Program of the Universal Service Fund, commonly known as the E-Rate program, makes discounts available to eligible schools and libraries for telecommunications services, Internet access and internal connections. As part of the E-Rate Modernization Order adopted in 2014, the Universal Service Administrative Company (USAC) added caching servers, such as SAFARI Montage servers, to the Eligible Services List. The order recognizes that caching servers can serve to optimize network resources, such as Internet bandwidth, resulting in more efficient use of E-Rate funding.
E-Rate Eligible Caching Servers Available from SAFARI Montage:
Local Area Network Servers
NOTE: If using the server to support a WAN, the server is 91% Eligible.
Wide Area Network Servers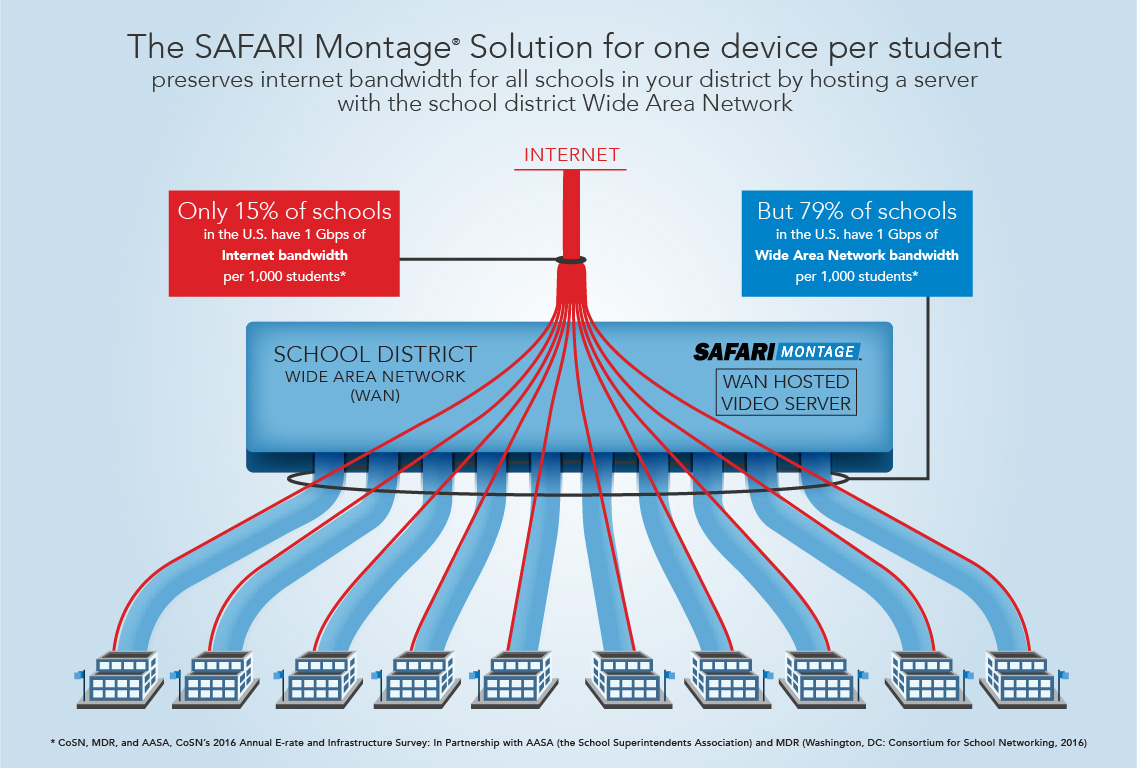 SAFARI Montage has provided potential E-Rate eligibility information for its products and services for informational purposes only. This information should not be construed as any indication of whether any product or service will qualify for E-Rate funding or if the percentage allocation supplied for such funding will be approved. SAFARI Montage does not guarantee any funding outcome, and SAFARI Montage is not in any way responsible for any SLD or USAC decision on any E-Rate matter. The eligibility and allocation information provided above is intended only to be instructional; eligibility under E-Rate is always subject to compliance with applicable E-Rate rules, regulations, guidelines and procedures. SAFARI Montage makes no guarantee that any of this information will ultimately be interpreted in a manner consistent with the School District's position nor is SAFARI Montage responsible for the outcome of the SLD/USAC's decision on any E-Rate related matters. The School District is responsible for the purchase price of any product or service (or any portion thereof) not approved for E-Rate funding.