---
NEW 8.1
SAFARI Montage with Microsoft® Immersive Reader
The inclusion of Immersive Reader from Microsoft inside the SAFARI Montage Learning Object Repository (LOR) enhances the equitable access of SAFARI Montage for all learners. This powerful Microsoft Learning Tool greatly supports reading and comprehension for students across all grades and reading abilities by giving users customizable control of on-screen text in SAFARI Montage.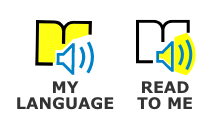 NEW 8.5
Personalized languages & one-click read aloud in Microsoft
®
Immersive Reader
My Language enables LOR users to select a preferred language for text translations via Immersive Reader
Read to Me provides users with one-click access to the Immersive Reader read back function in English

Benefits
Read text aloud with just a click of a button
Translate text to Spanish, French, German, Polish, Chinese, Arabic & dozens of other languages, and have it read aloud
Adjust text size, spacing, font and color
Break words down by syllable & parts of speech
Picture Dictionary for multi-sensory processing
And more!
Requirements:
SAFARI Montage v8.1 or greater
SAFARI Montage Learning Object Repository subscription
---
Upload, Access and Share All Curated and Created Learning Objects
NEW 7.3.46 Easy Upload & Meta-Tagging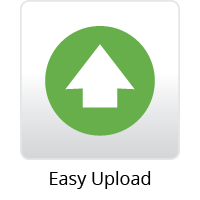 Users can now easily drag & drop or select a file to begin uploading, and create a title, description or other metadata, even before the file finishes uploading. Once uploaded, the thumbnail will be created, meta-tagging can continue and a user can add standards correlations and complete other more complex activities such as adding attribution.
NEW 8.0 Now supports the ability to import a web link, including via drag and drop.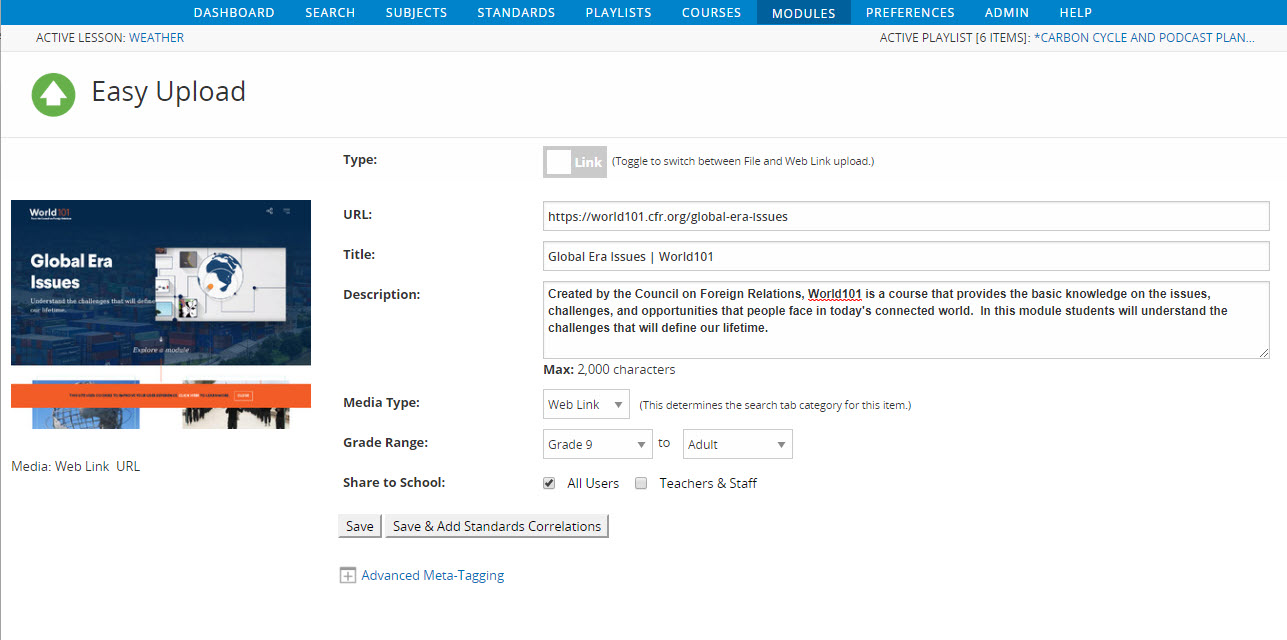 Supports 50+ File Types
---
NEW 8.4
Ability to upload interactive
H5P (HTML5 Package)
content, including interactive videos, presentations, quizzes, & more.
NEW 8.4
The LOR now supports
Promethean Activity
files, and is compatible with Promethean ActivePanel Titanium interactive displays.
---
Meta-tag and Manage your Media
Meta-Tag
Robust metadata to ensure learning objects are easily accessible
Grades
Descriptions
Copyright Dates
Publisher
NEW 6.1 Creative Commons Attribution
Create Your Own Fields
Digital Rights Management
Manage files and optimize bit rate playback by:
User Type
Location
Device Type
Plus, control permissions to view, share and download, and manage rights to licensed media.
Align to Standards
Correlate to state and national academic standards
Common Core
State Standards
Next Generation Science Standards
AASL Standards for the 21st Century Learner
P21 Framework for 21st Century Learning
NEW 6.3WIDA English Language Development
Auto-Convert to ABR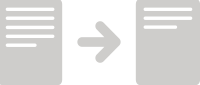 Automatically convert video to Adaptive Bitrate (ABR) for optimal streamed playback on any device, in any environment