Interoperability Support Services (ISS)
SAFARI Montage® now offers support services to assist customers with platform interoperability. ISS provides school districts with support for interoperability with other key district enterprise applications and platforms via IMS Global Interoperability Standards and other APIs.

---
SAFARI Montage is IMS Global Conformance Certified in Common Cartridge®, Learning Tools Interoperability® (LTI®), One Roster® and Competencies and Academic Exchange® (CASE®)
Interoperability Support Services (ISS) leverages the IMS Global technical interoperability standards and other APIs to achieve the following when integrating with third-party platforms:
---
Integration Management via SAFARI Montage
System Admins can configure and manage integrations with other enterprise solutions via IMS GlobalLTI. Load LTI Key and Secret for dozens of supported third party vendors.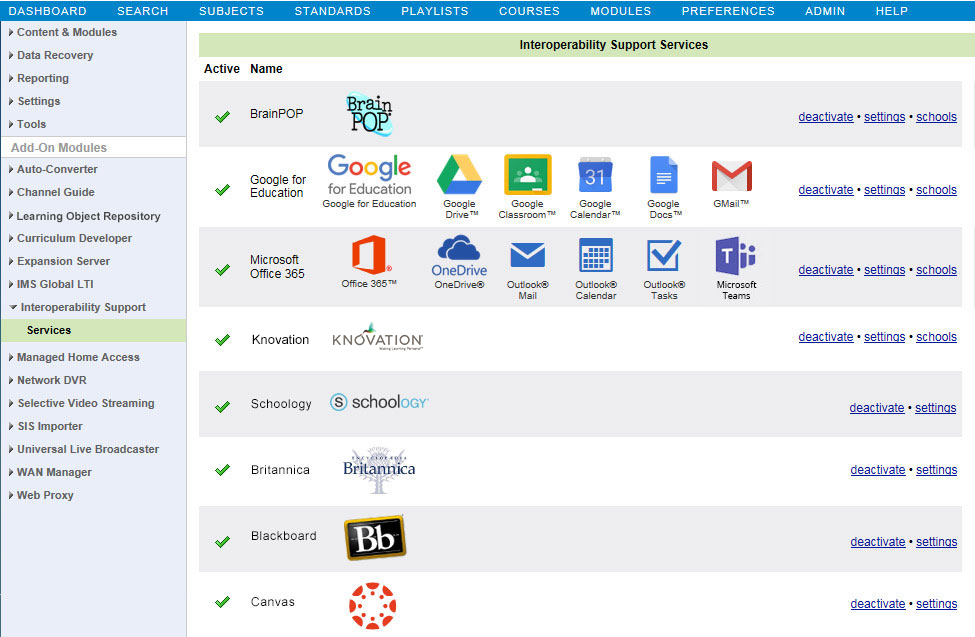 ---
For more information, please contact us at cs@safarimontage.com.
Interoperability Support Services excludes the following: Hardware and new drives in subsequent years, Content; Installation; Professional Development; Technical/Admin Training; Project Management; Software Upgrade Plan, MHA and other modules