NEW 8.0
LOR Lesson Presenter (LLP Module)
Manage playlist lessons with course scope and sequence tools equipped with course and class rostering via OneRoster.
Easy dashboard access to Courses
Simple drop-down Course Navigation
Organize playlists into district-created department folders
Provide district-approved full course scope & sequence and lesson resources to ensure all schools & students have equitable access to relevant instructional lessons
Teachers can easily copy & customize lesson playlists
Support for groups of co-editors, providing each with equal access and editing rights on the same playlist. Playlists display the editor, date and time of last edits
Supports lesson collaboration among lesson co-editors and developers
New LLP Features & Enhancements
NEW 8.9 Teachers can now Customize District Playlists directly from within the playlist.
Add or remove resources from automatically copied playlist or edit Google Docs/Sheets inline!


NEW 8.9 Rostered users now have one-click access to search for content by lesson target standards.
Teacher's time spent locating resources is greatly reduced when districts have created target standards for Courses.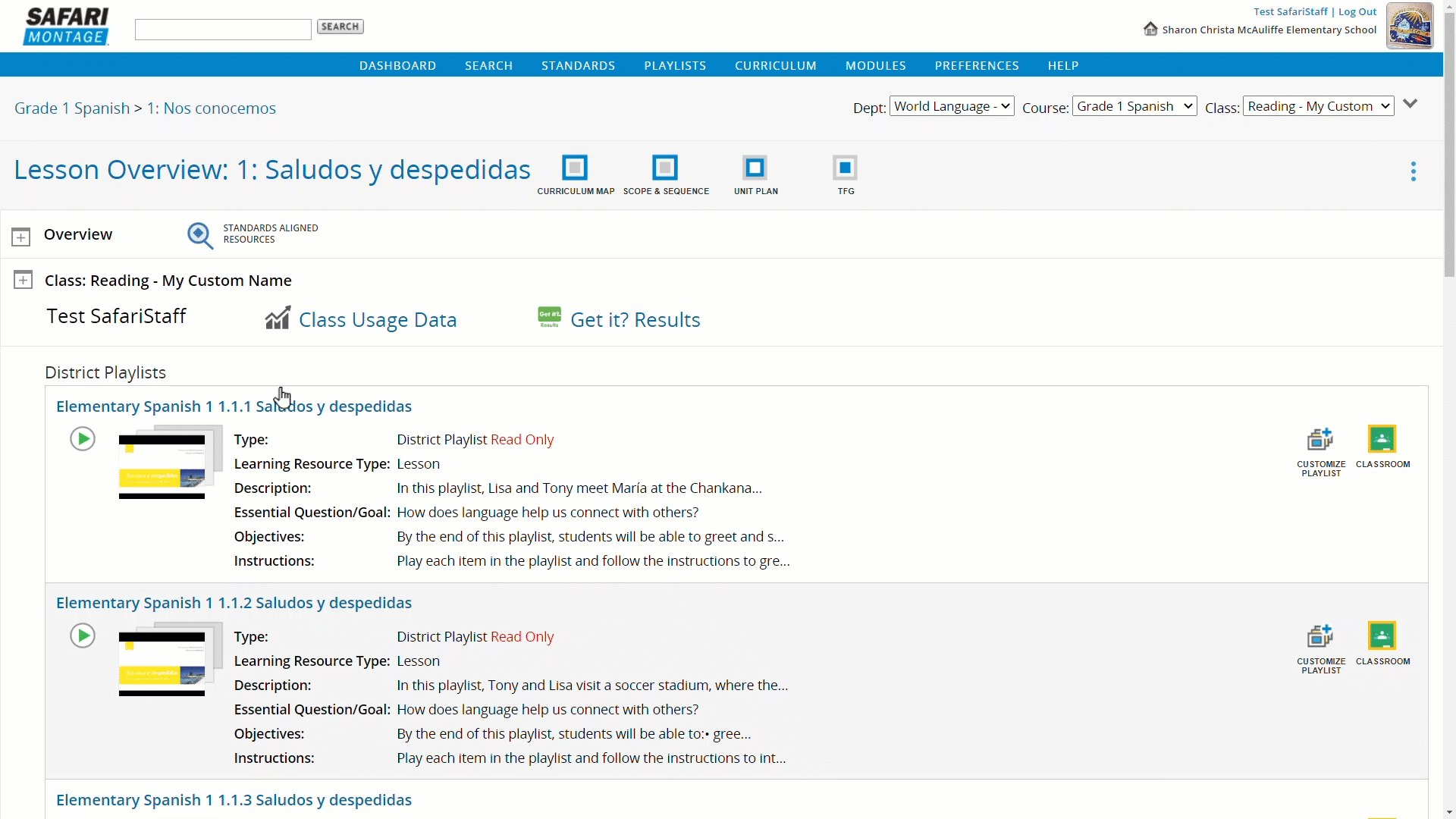 NEW 8.9 Teachers and Students may now view all Teacher-added, shared playlists in the "My Teacher's Other Lesson Playlists" section of an LLP course.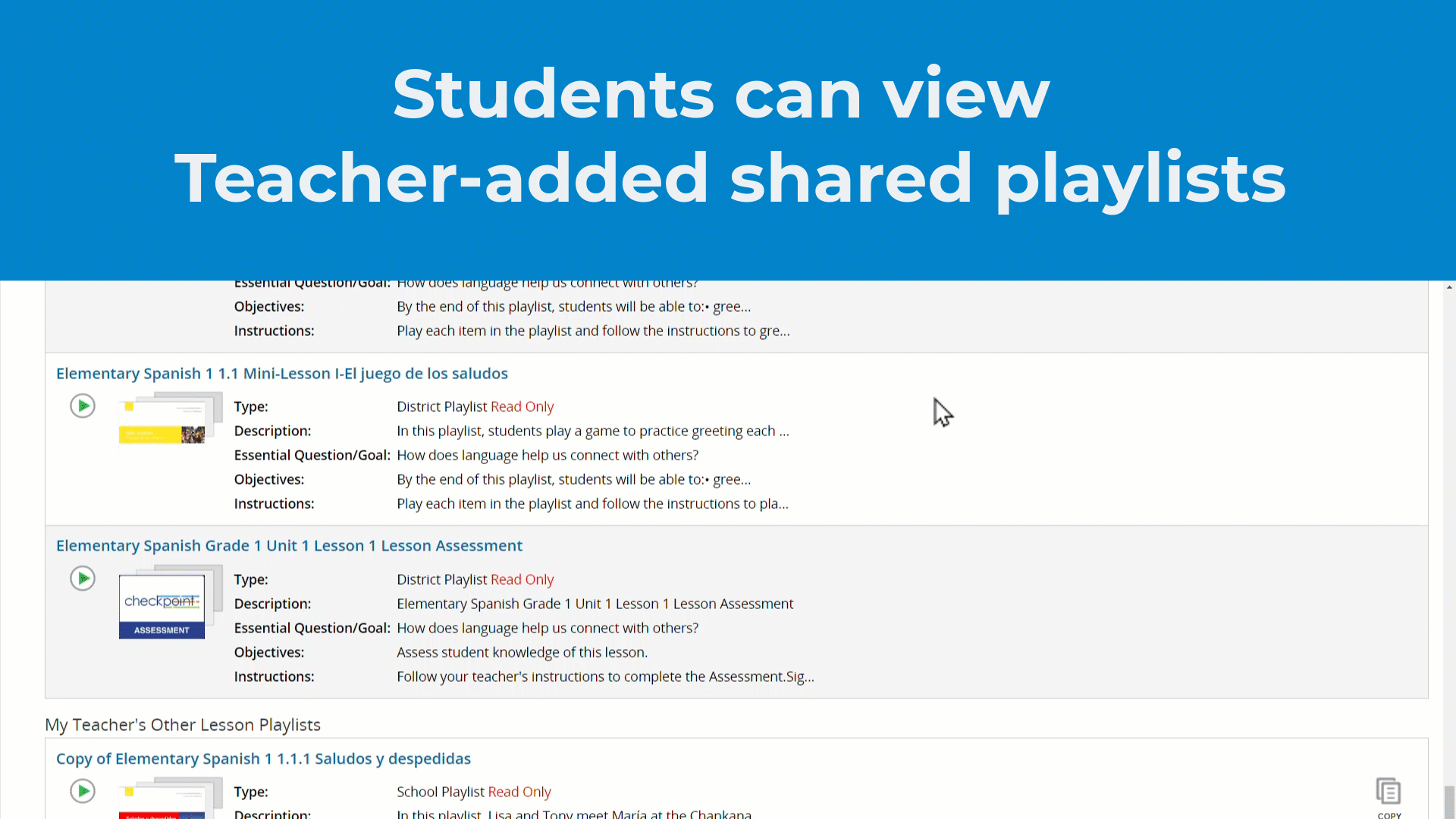 NEW 8.7 Four additional metadata fields are now available for LOR Lesson Presenter units, chapters, and lessons, and the existing Title, Objectives, and Duration fields now support new alternative labels.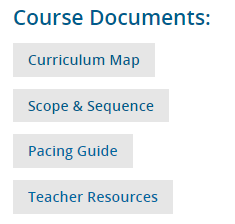 Recent LOR Lesson Presenter Enhancements
NEW 8.8 LLP Courses can now map to multiple OneRoster classes
NEW 8.8 Teacher resources associated with an LLP course, unit or lesson now support image files.
NEW 8.7 LOR Lesson Presenter now supports the ability to attach multiple teacher resources to a lesson. A teacher resource icon opens a popup displaying all available teacher resources
NEW 8.7 Users returning to a LOR Lesson Presenter course are automatically directed to the most recently accessed unit, chapter, or lesson for each course, with the expanded or collapsed state of the course folders preserved
NEW 8.7 OneRoster provisioning can now auto-populate LOR Lesson Presenter Departments, Courses, Classes, and Enrollments
NEW 8.2 An attachment can now be added to each tier of an LLP course including a Course Plan, Unit Plan, Chapter Plan, and Lesson Plan.

---
Requirements:
SAFARI Montage LOR Lesson Presenter (LLP) subscription
SAFARI Montage Learning Object Repository (LOR) subscription
SAFARI Montage v8.0 or greater
---
SAFARI Montage LOR Lesson Presenter (LLP) Purchase Information
For pricing and more information, call 800-843-4549 or email cs@safarimontage.com.