SAFARI Montage Basics Training FREE!
This free self-paced, video-based online training is available to LOR customers, and is designed for users who are new to SAFARI Montage or just need a review. This series of 7 lessons should take approximately 2 hours to complete and is ideal for getting all users engaged with the platform and enables users to earn a SAFARI Montage badge upon successful completion. Requires SAFARI Montage Version 6.5+ and Learning Object Repository (LOR) or Interoperability Support Services (ISS) subscription.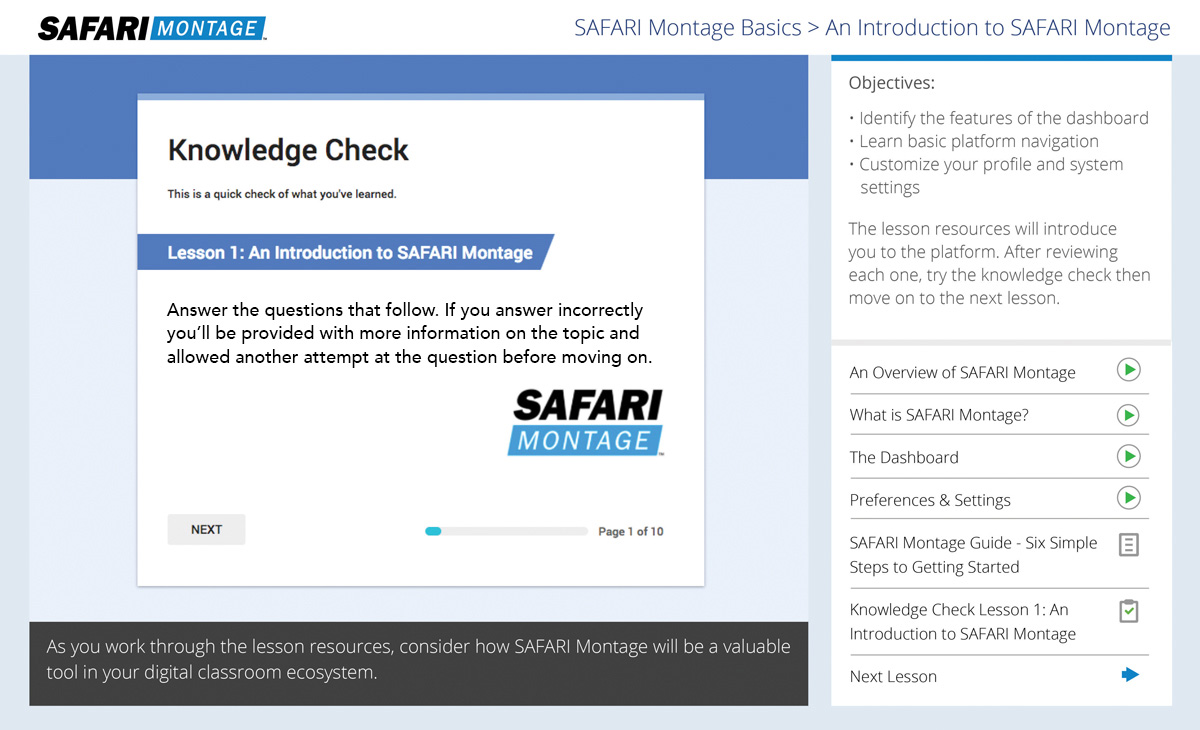 To access SAFARI Montage Basics, log in to your SAFARI Montage server and select the Using SAFARI Montage icon on your Dashboard, then select the icon for SAFARI Montage Basics
Lessons Include:
An Introduction to SAFARI Montage
Finding Content in the LOR
What is a Playlist?
Organizing & Sharing Playlists
Adding Learning Objects to the LOR
SMART Learning Objects
Sharing & Publishing in the LOR
NEW 8.2
Training tutorials have been added and updated to cover version 7.5+ new features and updates.
NEW 8.2
Lessons covering SAFARI Montage integrations with
Canvas,
G Suite for Education,
Microsoft 365
and
Schoology
are now available.
---
Supporting Resources
For more information on SAFARI Montage Professional Development services available, please contact us at PD@SAFARIMontage.com or call 800.843.4549.