Manage All Classroom and Remote District Devices From One Central Interface
Pathways SM™ provides district IT staff with the ultimate control and management of classroom and district-shared devices throughout the entire district, as well as a way to simplify technology management and communication for teachers.
A Single Interface Controls Every Device in the Classroom and Beyond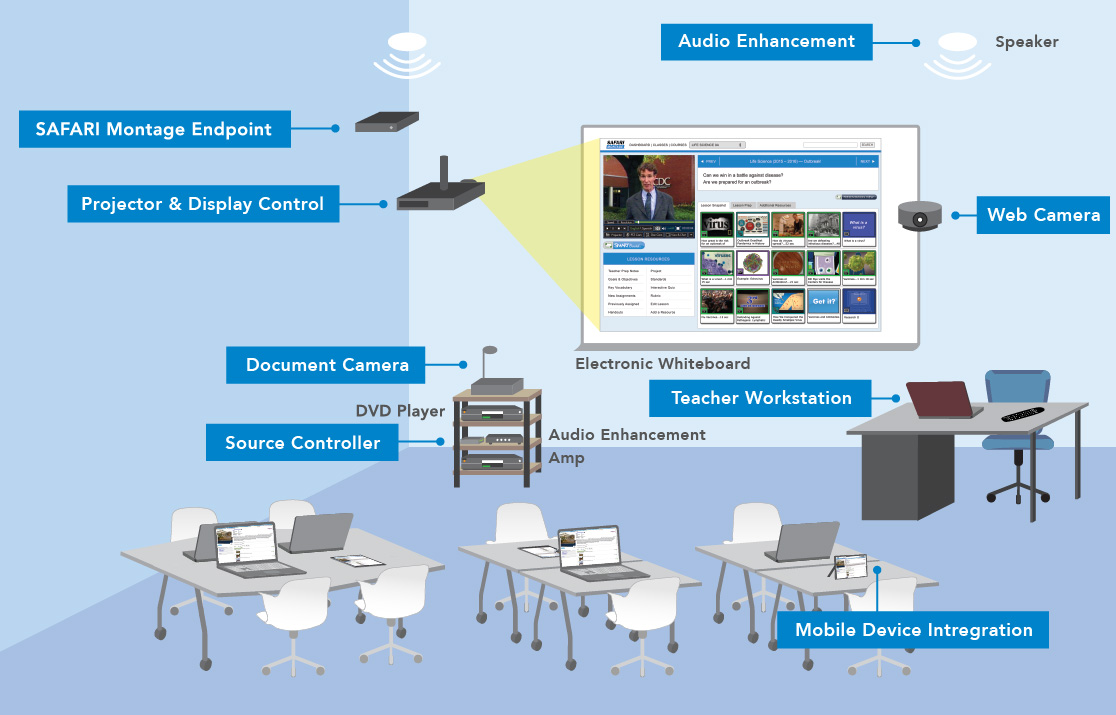 Back up and restore your customized Pathways SM™ configurations.
At the district level, this integrated software enables personnel to manage the schedule for shared district devices, such as a head-end cache of DTV Tuners, DVD players or a conference room PTZ camera used for remote lecturers. Districts can also centrally manage and control classroom projectors to help monitor bulb life, extend bulb life through the All-Off feature and monitor filter status. When used in conjunction with Pathways SM,the SAFARI Montage® Endpoint and Digital Signage products offer many video display options, including school-wide video announcements like live school news or emergency messages (video and audio) through the All-Call feature.
In the classroom, Pathways SM™ provides teachers with full-function control of both remote and local classroom appliances, such as a projector or other display device, DVD/VCR players and audio systems - all within a unified interface that simplifies technology in the classroom for even the most technology-reluctant teachers. Devices are defined by the user and their assigned rooms so that teachers view only the media resources which they need to see by using the virtual remote control, making it incredibly simple for teachers who move from one classroom to another throughout the school day.
---
Control over 35 new projector models via the Pathways SM Module, including the following new models:
BenQ® MX711
Epson® Powerlite 95+
Hitachi® CP-A220N
Hitachi CP-WX4021N
Hitachi CP-X2010N
Hitachi iPJ-AW250N
LG 50PQ30C
LG 42PA30C
Promethean® PRM-20AV1
SMART UF-65
SMART UX-60
TEQ-Z780M
Viewsonic® Pro8500
---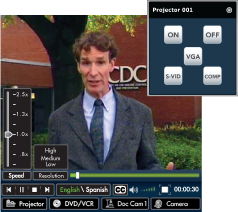 Virtual Remote Control
Not only is the SAFARI Montage® Media Player a universal media player, but it also provides a seamless way to control all remote and local classroom devices. A customizable, virtual remote control is provided for each device, eliminating the need for multiple remotes.