Enterprise Network Digital Media Management
With the SAFARI Montage® Learning Object Repository, system and network administrators can control the storage, delivery, access and Digital Rights Management (DRM) of all of their digital media on the network from within SAFARI Montage admin tools.

---
Simplified Storage Management
NEW 6.2 Administrators can easily identify Storage Space Available on SAFARI Montage content drives and monitor the storage space used by Existing Learning Object Repository Media.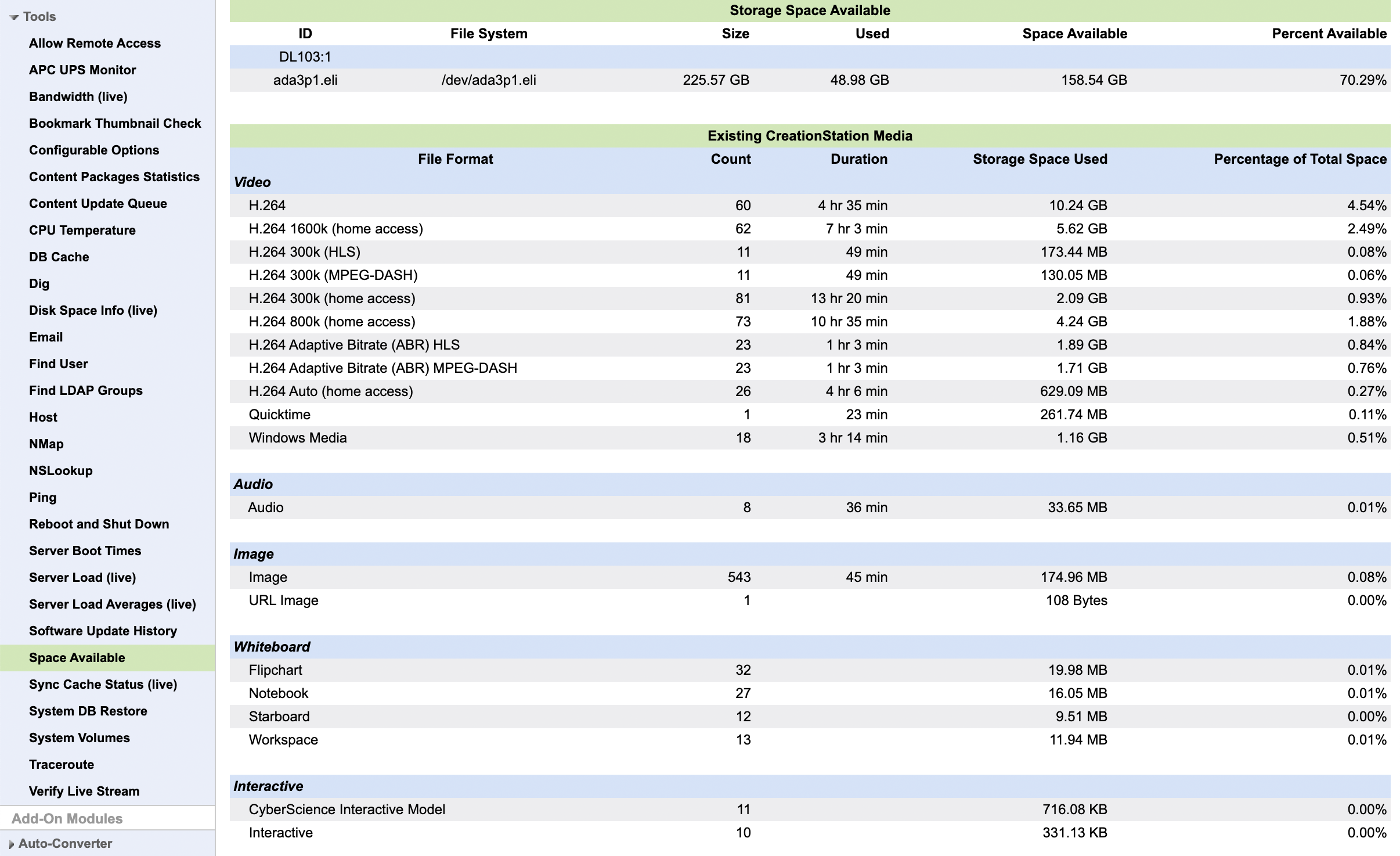 NEW 7.4.50
Refined Title Restriction Controls
Restrict Student Access by Title by Grade
Admins can now restrict access for certain active titles only to Students who are members of that title's Grade Range. Note: Requires LOR Lesson Presenter license
Customize Grade Range setting for Packaged Content
Admins can now override the grade range established by SAFARI Montage for any title.
Block Access to any Video Segment in Packaged Content
Admins can now easily block access to any video segment in any packaged content title.
Bulk changes to various User Access Permissions by Title using Search Results
Admins can now use the Search function to generate title lists and instantly make bulk changes to the title permissions quickly. Admins will access refined search results to apply Restrict Student Access by Grade, Customize Grade Range setting for Packaged Content, and adjust Minimum User Type
NEW 7.3

ABR-Adaptive Bitrate

SAFARI Montage has re-encoded its entire video library in Adaptive Bitrate (ABR) to optimize the user playback experience while dynamically testing for available bandwidth. Smart ABR ensures the highest quality playback based on real-time conditions.
NEW 7.4

Improved Automated User Merge and Transfer Process

Improved Automated User Merging and School Migration to reduce duplicate account issues.
NEW 7.4

Playlist Usage Reporting

System Administrators can now run usage reports capturing total playlist plays by month, school, playlist, object name, media type and user.
Allow Remote Access
Permits SAFARI Montage Technical Support to remotely access local servers for troubleshooting and repair when necessary.
APC-UPS Monitor
Allows APC-UPS integration.
Bandwidth (Live) and Bandwidth Restrictor
Monitor live, accurate bandwidth consumption, and restrict bandwidth usage as needed.
Data Recovery
Schedule back up of system and settings, along with user-created data and media, to any network destination.
DB Cache
Increase system performance by caching results.
District Approved Workflow
Playlists and Content Pending Approval enable appointed Approvers to preview both before distributing; protecting the district from copyright infringement and enabling the Admins with to manage digital media licenses.
Manage Multiple LDAP Servers
Allows administrators to manage multiple LDAP groups and multiple LDAP servers.
Online Content Updates
SAFARI Montage® servers check nightly for any content updates that a server may require, and download updates according to the schedule configured by the System Admin.
School Management
Centrally manage all school preferences, settings, licenses and access to content.
Server Boot Times, Server Load (Live) and Server Load Averages
View a snapshot of server uptime, plus observe server load in real time and average server utilization by time of day.
---
Efficient Video Distribution
Video Resolution Management

NEW 7.3
Adaptive Bitrate (ABR)
settings provide optimal effiiciency for video playback. ABR pre-packaged content is supported in Superset 38 drives, and for new uploads beginning with Version 7.3.
---
NEW 7.4

Auto-Converter FIFO Support

Expanded flexibility allowing System Administrators to prioritize auto-conversions on a first in, first out basis; in addition to existing options to prioritize by last in, first out and school news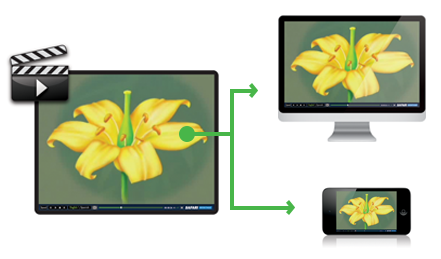 ---
SAFARI Montage LOR Purchase Information
For pricing and more information, call 800-843-4549 or email cs@safarimontage.com.