Manage IPTV/DTV, Live School News and Internet Streaming Over Your Network
This software module allows district administrators to centrally manage the district's complex environment of streaming media resources, which are availble in each school and are accessible to teachers and students, ensuring that only appropriate content reaches the classroom and that bandwidth consumption is efficiently managed.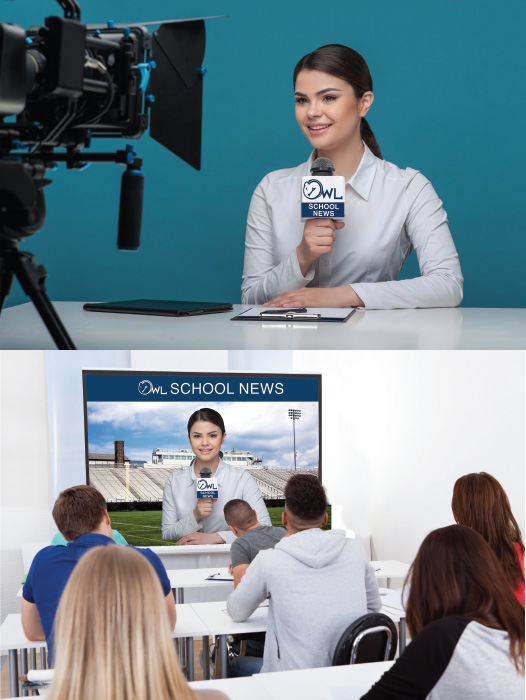 Manage Any Digital Stream
Deliver digital TV channels appropriate for the classroom (may require consent from cable provider)
Distribute live video from digital cameras—such as live school news
Deliver Internet URLs with video appropriate for the classroom.
Manage available video streams by school or school groups
Automatically detect and deliver the optimal streaming format and bitrate to each client based on OS and browser
Access Live Digital, Internal and Cable TV Streams From Your Dashboard

---
SAFARI Montage Selective Video Streaming Purchase Information
For pricing and more information, call 800-843-4549 or email cs@safarimontage.com.
Content obtained from sources other than SAFARI Montage (i.e., user-generated content, broadcast, cable and satellite television, and any Internet content) may be restricted by copyright law or by an existing license with the content provider. A waiver is required from the school at the time that a Purchase Order is submitted, indicating that all necessary permissions and licenses have been obtained before using third-party content in connection with the SVS product. Any use of content with the SVS product without first obtaining all necessary or appropriate clearances shall be at your school district's sole risk and liability.